Split System Cooling
The XLi Family of Air Conditioners
Welcome home to the highest level of cool, clean comfort.
XLi air conditioners are designed and engineered to meet rigid specifications, tested to assure excellent performance, and manufactured to last. Each unit is also designed to deliver exceptional reliability and energy efficiency all day, all night and for years to come. XLi air conditioners thoroughly condition your air, making your home environment ideal.
Trane matched systems: Take your XLi to the next level.
When you choose an XLi air conditioner, you'll enjoy the utmost in cool, consistent comfort. You can enhance its performance even more when you make it part of a Trane "matched system." A matched system is comprised of multiple Trane components, each of which has been designed and engineered to work seamlessly together to enhance overall performance for maximum efficiency and reliability. There is simply no better way to create your ideal home environment. Ask your independent Trane dealer for details.
For more information visit trane.com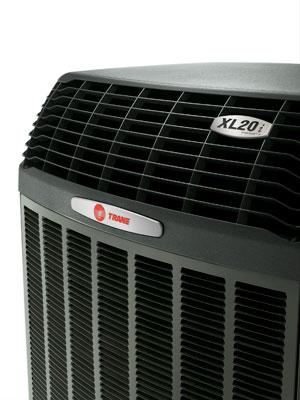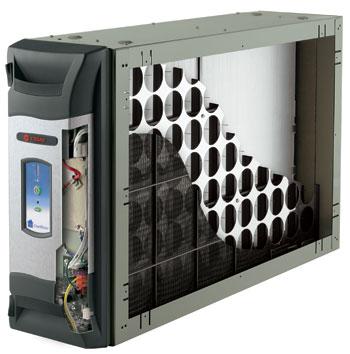 TRANE CleanEffects
Superior technology turns ordinary air into Trane Air.
Introducing TRANE Clean Effects, the most effective whole-house air filtration system available.
TRANE CleanEffects not only outperforms even the best HEPA filter, it is designed to help deliver what we call Trane Air throughout your home – air that is heated as well as cooled, thoroughly conditioned, meticulously filtered and cleaned of up to an unprecedented 99.98% of airborne allergens, even the H1N1 flu virus that pass through the filter.
With TRANE CleanEffects as a part of your total comfort system, you and your family can breathe easier than ever before.
TRANE CleanEffects
Removes up to 99.98% of allergens from the filtered air.
Traps particles down to .1 microns in size.
Up to 100 times more effective than a standard 1" filter.
Delivers cleaner air, and more of it.
Performance has been verified by leading experts at the Harvard School of Public Health.
For more information visit trane.com
TRANE Ductless Systems
The 38 Series Ductless heat pump system has the capability to provide comfort in most any space found in residential homes. With an inordinate operating range, this highly efficient system scoffs at extreme cold and hot temperatures. This system has a small outdoor unit footprint while the indoor unit can be mounted on most any wall. Additionally, Trane offers a handheld remote control and traditional wall mounted digital controls for the system.
Depending upon the system, Trane 38 Series Ductless heat pumps are capable of achieving Seasonal Energy Efficiency Ratings up to 38.00 while in cooling mode as well as Heating Seasonal Performance Factor ratings up to 15.00
The indoor fan system on the smallest 38 Series ductless heat pump system is as quiet as 22 decibels sound power; while the indoor fan system in the largest 38 Series ductless heat pump system is as quiet as 37 decibels sound power.
Electrically driven air distribution vanes swing both vertically and horizontally to assure maximum room comfort coverage.
During heat mode, the indoor blower, when set to auto fan speed, will not move air until the coil tubes attain a temperature suitable blowing warm air into the space.
Trane offers a handheld wireless control, a non-programmable wired control as well as a wired programmable control for the 38 Series Ductless heat pump system.
Heating to -22℉
Cooling to +129℉
For more information visit trane.com